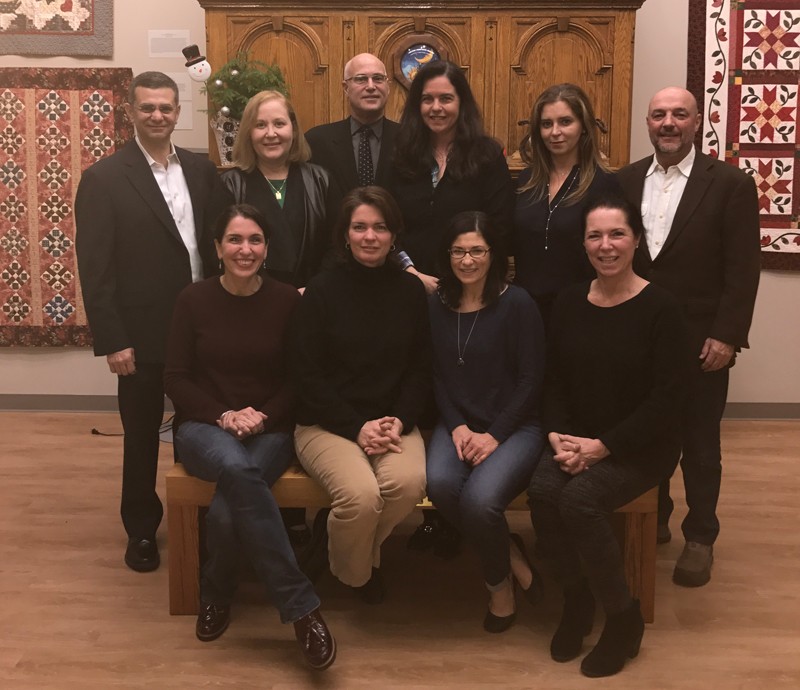 The New Year marks a transition in leadership for the Manhasset Community Coalition Against Substance Abuse (CASA) as it continues its mission to reduce youth substance use in Manhasset.
Jennifer DeSena recently joined Manhasset CASA's board as its executive director with past executive director, Dr. Caryn Sawyer, remaining on the board and returning to her career as a clinical psychologist. In addition, Lori S. Rowan and Kim McConville Kuester, Esq. have also joined CASA's Board of Directors. Michelle Selby joined CASA's Board in May 2016.
"Manhasset CASA is so excited Jen DeSena has accepted the position of Executive Director. Her knowledge of the Manhasset community and dedication to our residents will help to transition CASA from its federal Drug Free Communities (DFC) Support Program Grant funding," stated Gene Petracca, CASA Board President. "We are also so fortunate to have worked with Dr. Caryn Sawyer for the past two years as her expertise in the field of psychology has furthered CASA's relationships and programs in the field of substance abuse prevention," added Petracca.
"I look forward to working with the entire CASA Board and community to help our youth grow up healthy and safe. I have always been interested in causes to support children and education. Manhasset CASA will allow me to channel my passion and make a difference in the lives of Manhasset families," explained Jen DeSena, the new Executive Director.
Jen DeSena, a Manhasset resident since 2000, is an attorney and graduate of St. John's School of Law. She is active across the Manhasset community as a board member of the Manhasset Women's Coalition Against Breast Cancer and current President of the Women's Club of the North Strathmore Civic Association. She will lead CASA's sustainability planning as its DFC Grant funding expires in September 2018. The DFC Program has provided Manhasset CASA with staff, training and programs to advance substance abuse prevention across the Manhasset community.
Manhasset CASA has been in existence since 2001 as a 501(c)(3) corporation and is registered with the New York State Charities Bureau. It was honored to receive its second five year Drug Free Communities Support Grant (DFC) by the Office of National Drug Control Policy (ONDCP) in 2013. Its goals are to reduce substance use among youth and to establish and strengthen collaboration among communities, private nonprofit agencies, and federal, state, and local governments to support the efforts of its community coalition to prevent and reduce substance use among youth. Working to reach Manhasset youth before they are in trouble, CASA connects parents, school, youth and the community as partners in this common goal. CASA engages its members to view substance use as a public health problem and distributes its efforts utilizing specific strategies that address why and where substance use is prevalent in the Manhasset community and how to change the environment whereby it exists.
For more information about Manhasset CASA and its mission to reduce youth substance abuse, go to manhassetcasa.org. You can also like them on Facebook! 
New leadership and members for Manhasset CASA's Board of Directors includes Jen DeSena, Lori S. Rowan, Kim McConvile Kuester, esq. and Michelle Selby. Shown left to right to left standing: Eugene A. Petracca, Jr., P.E., President; Lisa Varela, Treasurer; Kim McConville Kuester, Esq., Board Member; Robert J. Aiello, Esq., Board Member; Lori S. Rowan, Board Member, and Andrew Lunetta, Esq., Vice President. Shown right to left sitting: Beth Miller, Board Member; Zari Ginsburg, MS, RDN, Secretary; Jennifer DeSena, Executive Director; Caryn Sawyer, Psy. D., Board Member; Absent from photo: Michelle Selby, Board Member.