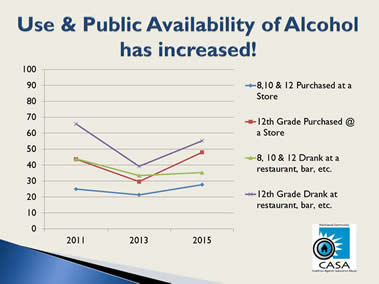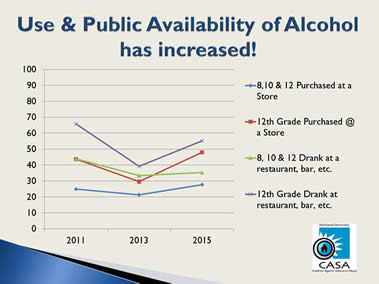 In response to Manhasset youth self-reporting increased access to alcohol via retailers, restaurants, bars, clubs, etc., Manhasset CASA is offering local businesses who serve or sell alcohol, FREE-ONLINE Alcohol Training Awareness Program (ATAP) for their employees.
The on-line training, through RSERVING.COM, is a New York State Liquor Authority (NYSLA) Certified ATAP School.  Participation helps businesses comply with the Alcohol Beverage Control (ABC) Laws and educates their employees about how to stop underage drinking and sales to intoxicated persons.   The training is paid entirely by Manhasset CASA through its Drug Free Communities Support Program Grant.
While participation in such training is voluntary in New York State, the NYSLA recommends that all employees who are involved in the sale or service of alcoholic beverages complete an ATAP course.
Manhasset CASA encourages local businesses to take advantage of the free training and notes the importance of businesses being part of a greater community wide collaboration to ensure the health and safety of youth. To participate in the program, contact Cathy Samuels, Project Director of Manhasset CASA at 516-267-7548 or casa_org@manhassetschools.org .