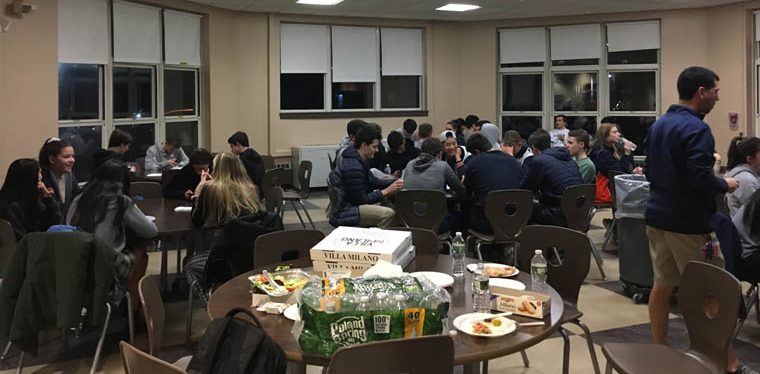 Athletes Helping Athletes (AHA) has been designing and delivering educational programs for students, athletes, coaches, officials and administrators for 30 years to help families, schools and communities address complex social issues. AHA's innovative programs, including the Student Athlete Leadership Team (SALT) Program and the Sports Parenting Education Program (SPEP), emphasize the positive elements and innumerable life lessons of the sports experience. Since 1984, more than 600,000 students, children, coaches and educators in the U.S. and Canada have benefited from AHA programs that promote positive life lessons and a healthy sports environment. AHA is committed to highlighting the positive influence that sports can have on society.
Manhasset SALT provides valuable lessons in the sixth grade classrooms of Munsey Park and Shelter Rock schools. In the 2017-2018 school year, thirty-three 10th and 11th graders, having been selected after a competitive application process, attended training in the AHA curriculum at Molloy College in ice-breaker activities and public speaking techniques that they combined with personal storytelling to show the importance of perseverance, appreciating individual strengths and skills, good sportsmanship, preventing bullying, and avoiding alcohol and drugs.
Applications and information for next year's Student Athlete Leadership Team is available here.