Thursday, December 1, 2011
Manhasset CASA presented to the Manhasset Public Schools' Board of Education and reviewed community and school wide strategies and efforts to reduce substance use amongst Manhasset's teens. Click here for CASA's PowerPoint presentation.
Thursday, October 27, 2011
In conjunction with Manhasset Secondary Schools' Guidance Department, parents were provided How to Hold Crucial Converstions about Drugs with Your Teenager at the 11th Grade Parent Guidance Meeting.
October 15 - 23, 2011

Red Ribbon Week Celebration
Wednesday, October 19, 2011

The Courage to Speak featuring Ginger Katz
October 17, 18 & 19, 2011

The Four Critical Needs of Our Children
featuring Kim Fanter, The Great Body Shop (click here for powerpoint presentation)
Monday, October 17, 2011 at 7:30 p.m.
Shelter Rock School (All parents invited)
Tuesday, October 18, 2011 at 7:30 p.m.
Manhasset/Great Neck EOC
A Bilingual Presentation (All Invited)
Wednesday, October 19, 2011 at 9:30 a.m.
Munsey Park Elementary School
SCA Joint Parent Council Meeting (All Invited)
2nd Annual Pharmaceutical Take Back Event Manhasset High School

Wednesday, October 11, 2011
In conjunction with Manhasset Secondary Schools' Guidance Department, Manhasset CASA provided parents with Navigating the Teen Years at 9th Grade Parent Guidance Meeting. Working with the SCA, Manhasset CASA provided parents with recent student drug use data and discussed the importance of montoring their teen's activities as 9th grade is a critical year in prevention of teen underage drinking.
Friday, October 7, 2011
On Friday, October 7, 2011, senior citizens and residents tuned into 88.1 WCWP FM Radio from 10:00 am to 12 noon for Project Independence and You. As part of its Lock Your Meds Be Aware Don't Share Campaign, Manhasset CASA discussed with Evelyn Roth, Commissioner of the Town of North Hempstead's Department of Services for the Aging, the steps to take in our homes to safeguard medications from teens and how grandparents can be a powerful influence in the lives of their grandchildren when it comes to substance abuse. For more information regarding the collaboration of The Power of a Grandparent, click here.
Wednesday, October 5, 2011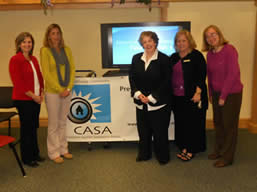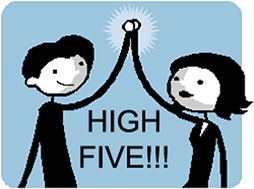 On Wednesday, October 5th, Manhasset CASA and the Manhasset Public Library hosted the tween program (grades 4-8) "Choices and Responsibility: Take 5 to High 5" . The program presented the five critical thinking steps to making good decision when it comes to drugs and alcohol. Manhasset CASA shattered the myths about drugs and alcohol and discussed how tweens can stay healthy through their teen years.
Monday, September 26, 2011

On 9/26, make family dinners a regular feature of your routine … the more often kids eat dinner with their families, the less likely they are to smoke, drink or use drugs! In its efforts to publicize the importance of family dinners, Manhasset CASA provided the attached flyer/insert in the Thursday,September 22nd edition.
Thursday, September 22, 2011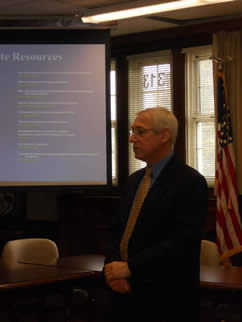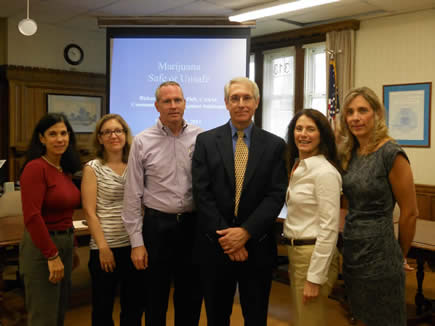 Dr. Rickard Terenzi, Chair, North Shore/LIJ Drug Treatment & Education Center presented "Marijuana: Safe or Unsafe" and discussed the current local trends in marijuana use amongst our youth. According to the January 2011 Bach Harrison Survey, 29.3% of our 12th grade students used marijuana at least once in the last 30 days with 40% believing that people are not at risk of harming themselves if they smoke marijuana regularly. Manhasset CASA will be working with the Middle School SADD Club to introduce Above the Influence as part of a positive norms strategy to prevent students from smoking marijuana.

Wednesday, September 14, 2011
In conjunction with Manhasset Secondary Schools' Guidance Department, Manhasset CASA provided parents What Parents Need to Know About College Drinking at its 12th Grade Parent Guidance Meeting.

June-September 2011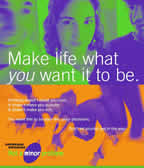 CASA's Underage Drinking Not a Minor Problem PSA played in local theatres from June through September!
August 11, 2011

In an effort to educate our young adults about the dangers of college drinking, CASA mailed the 2011 Manhasset High School graduates the NIAAA's Beyond Hangovers: Understanding Alcohol's Impact on Your Health educational brochure. The mailing included an outreach letter that encouraged students to "Make Life What You Want it To Be" and included important tips for personal safety while living on college campus.
Wednesday, June 15, 2011 Your Child's Brain: A Work in Progress


Dr. Stephen Dewey of the Feinstein Institute for Medical Research of North Shore-LIJ Health System spoke on the effects of alcohol and drugs on the teenage brain. Dr. Dewey joined Manhasset CASA's Underage Drinking Not a Minor Problem Prevention Campaign and presented for Your Child's Brain: A Work in Progress, to educate parents, students and residents on the effects of alcohol and drugs on the teenage brain. 
Working under the Center for Neurosciences at the Feinstein Institute for Medical Research at North Shore – LIJ, Dewey tests every drug to figure out how they work on the brain. The findings have led to a deep understanding of how the brain can so easily and permanently be altered by chronic exposure to alcohol and drugs and suggests that even occasional use can permanently alter the inner workings of the brain. With his outreach program (thisisyourbrainondrugs.org), Dewey has spoken to thousands and thousands of school-age children, parents, teachers, administrators, and counselors across New York State.  According to Dewey, "The message is a simple one: if you consume alcohol during the period of time when your brain is developing, adolescence, you arrest brain development and it never catches up.  The consequence of being sick the following morning is one thing.  But ten, or twenty or thirty years down the road, it is something far more serious."

Stephen Dewey is a graduate of Fairleigh Dickinson University.  After completing his education in graduate medicine at the University of Iowa and his postdoctoral fellowship in the Neurology Department at Stony Brook University, Dr. Dewey joined the Medical Department at Brookhaven National Laboratory.  Dr. Dewey's research on drugs of abuse on the brain has appeared on 20/20, Dateline, Good Morning America, ABC, NBC, CBS, CNN, Fox News and was featured by John Stossel in an hour-long show called "Help me, I can't help myself"on 20/20 that featured the effects of drugs on the brain.
Saturday, June 4, 2011 Manhasset Street Fair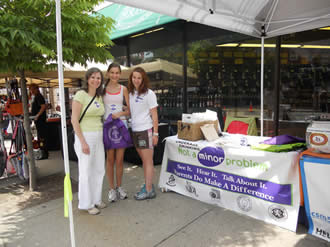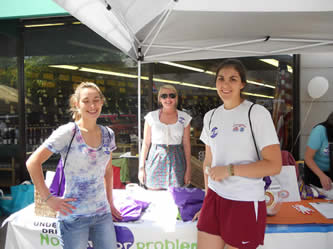 Manhasset CASA was front and center at the Manhasset Street Fair providing teen and parent education as part of its Underage Drinking Not a Minor Problem Campaign. Hundreds of prevention education materials were distrbuted to residents throughout the day with vendors wearing our logo to support the campaign!
Thursday, May 12, 2011 Manhasset CASA Sector Meeting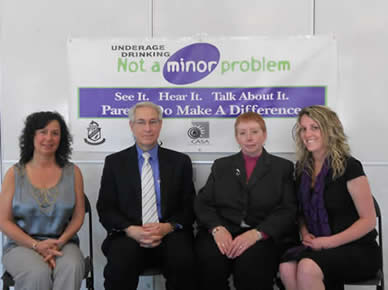 CASA recently met to engage its teams of community representatives and discuss effective community prevention initiatives to reach our youth.  According to Dr. Rick Terenzi, CASAC, Chief of North Shore University Hospital's Drug Treatment and Education Center, "Underage drinking is sometimes a reflection of passive parental permissiveness. Some parents minimize the serious risks of teenage alcohol misuse and are ambivalent about setting clear limits. Parents need to be knowledgeable and vocal about the dangers of underage drinking." As part of the campaign, Manhasset parents will be provided with the hands-on parenting booklet, Make A Difference: Talk to your child about Alcohol which outlines the risks of underage drinking and emphasizes the importance of parental communication as a deterrent to underage drinking.  "Prevention and education are the best tools CASA has to combat the dangerous effects of teen drinking. Working with community members, CASA can address the harmful effects of alcohol use both inside and outside the home environment," said sector member, Dr. Jeffrey Reynolds, Executive Director of the Long Island Council on Alcoholism and Drug Dependence (LICADD).  Barnes & Noble Manhasset Community Relations Manager, Teresa Reid also joins CASA's prevention efforts and will establish a "Local Interest" table in the bookstore addressing alcohol and substance abuse prevention.  Over the coming weeks, targeted outreach will be made to Manhasset parents and youth which will include cinema and television public service announcements, ads and educational parent/student programs.
Tuesday, May 10, 2011 Great Body Shop Presentation

The Great Body Shop Comprehensive Health Curriculum was the topic of discussion at a recent Joint SCA meeting hosted at the Shelter Rock School.  Classroom teachers from both Munsey Park and Shelter Rock Elementary Schools, along with their principals, provided parents with an in-depth presentation of the district-wide curriculum that is having a positive impact on children's health attitudes, knowledge and behavior.  The presentation outlined how the Great Body Shop provides the most reliable and up-to-date information for students and their families.
Aligned to state and national standards for health education as well as the Healthy People 2010 initiative, THE GREAT BODY SHOP is being taught by classroom teachers , kindergarten through sixth grade.  The heart of The Great Body Shop is its student issues.  During the four weeks that a unit is being taught, each student has their own personal copy to study at school which then goes home where it becomes a family health resource.  The monthly parent bulletins are sent home by each classroom teacher to inform parents about the things their children will be learning that month.    It also includes suggested family reading materials, helpful family websites and information directed to parents to enhance and support the classroom learning. 
As parents are the primary educators for our children when it comes to health and safety, the Great Body Shop enables parents and teachers to work together and  builds a strong partnership between home and school by taking this dual approach to health education curriculum. 
Saturday, May 7, 2011 Manhasset SCA Fair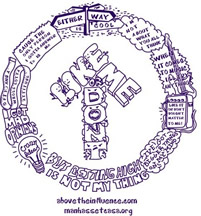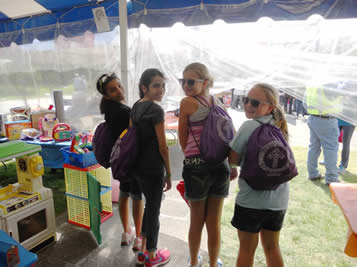 Students joined our efforts to be "Above the Influence" at the Manhasset SCA Fair! CASA was out and about on this beautiful spring day to continue efforts to reduce underage drinking and substance abuse in the Manhasset community!
North Shore University Hospital
Monti Classroom Outside Main Lobby
300 Community Drive
Manhasset, NY, 11030
Join your community and clean out your medicine cabinet of any prescription or over-the counter drugs that may be expired, unused or unwanted. Discard these items in an environmentally safe manner while protecting your kids! And remember to Lock Your Meds!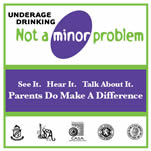 Manhasset CASA's Spring 2011 Underage Drinking Prevention Campaign

Manhasset CASA's Lisbeth Shibley interviewed on WABC News regarding the dangers of prescription drugs
Wednesday, April 6, 2011 Manhasset CASA Town Hall Meeting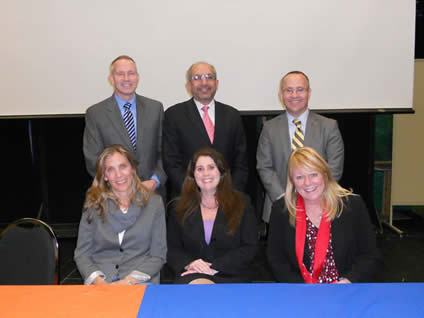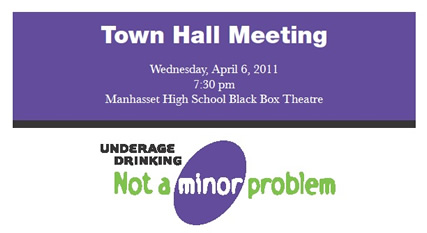 Seated left to right: Lisbeth Shibley, Executive Director & President, Manhasset CASA; Detective Sergeant Tara Comiskey, Deputy Commanding Officer Community Affairs, Nassau County Police Department; Detective Pamela Stark, Nassau County Police Department; Standing left to right: Dr. Jeffrey Reynolds, Executive Director, Long Island Council on Alcoholism and Drug Dependence (LICADD); Oscar Michelen, Esq. The Law Squad; Dean Schlanger, Principal, Manhasset Secondary School.
Thursday, March 31, 2011 Drug Reclamation Forum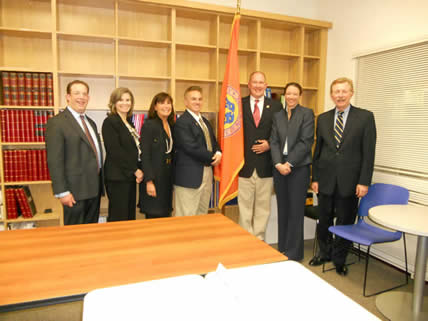 Manhasset CASA's Project Director, Cathy Samuels and Sector Member Fran Reid, Town of North Hempstead S.T.O.P. program, participate in the Heroin Prevention Task Force's Drug Reclamation Forum. Click Here for CASA's powerpoint presentation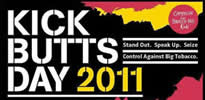 Thursday, February 3, 2011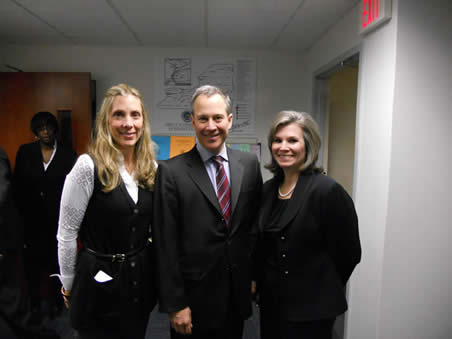 Manhasset CASA works with NYS Attorney General Eric Schneiderman to limit teen online access to tobacco. Read more