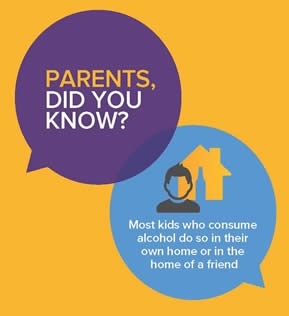 May 2017 - Manhasset CASA's Parent/Caregiver Outreach letter was mailed to over 1,500 households and provides a Talk2Prevent Fact Card as well as 2017 self-reported underage drinking rates for Manhasset youth. The outreach focuses on the importance of parents working together to ensure teens do not have access to alcohol and notes the increased likehood teens will use other substances when it comes to drinking alcohol in the past 30 days.Click here to read more. Click here to read additional resources from the Talk2Prevent Campaign.
April 2017 - When an adolescent/teen chooses to drink alcohol they often face a variety of consequences from hangovers to death from alcohol poisoning.It is estimated that 5,000 people under age 21 die every year from alcohol-related injuries from traffic fatalities, suicides and homicides. Underage drinking increases risky sexual behavior, including unwanted, unintended, and unprotected sexual activity. Such behavior increases the risk for unplanned pregnancy and for contracting sexually transmitted diseases (STDs), including infection with HIV, the virus that causes AIDS.
Finally, alcohol can damage the developing teenage brain (New York State Office on Alcoholism and Substance Abuse Services).
Research has shown that kids who have conversations with their parents about the dangers of alcohol and drug use are 50% less likely to use these substances than those who don't have such conversations. According to the National Council on Alcoholism and Drug Dependence, when parents do talk with their child about the dangers of underage drinking, it's important for parents to: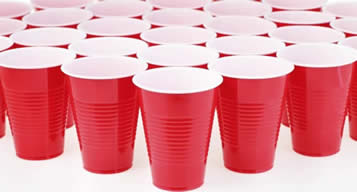 Listen before you talk: For kids, knowing that someone is really listening is most important
Ask open-ended questions. 
Be involved. 
Be honest and open. 
Be positive: talking about these issues can build bridges rather than walls and 
Remember, addiction is a chronic, progressive disease that can be linked to family history and genetics. If there is a family history of problems, be open about it, as one would be with any other chronic disease such as heart disease, diabetes or cancer.